Wondering where to find the best cream tea in Devon? Here at Coast & Country Cottages, we've listed 10 of our favourite eateries that serve fluffy scones topped with lashings of clotted cream and sticky fruit jam in Devon. Regardless of whether you prefer raspberry jam or strawberry, English Tea or Earl Grey, it is undeniably an afternoon treat that few can resist, and luckily, there are a wealth of eateries peppered across the region within which you can indulge.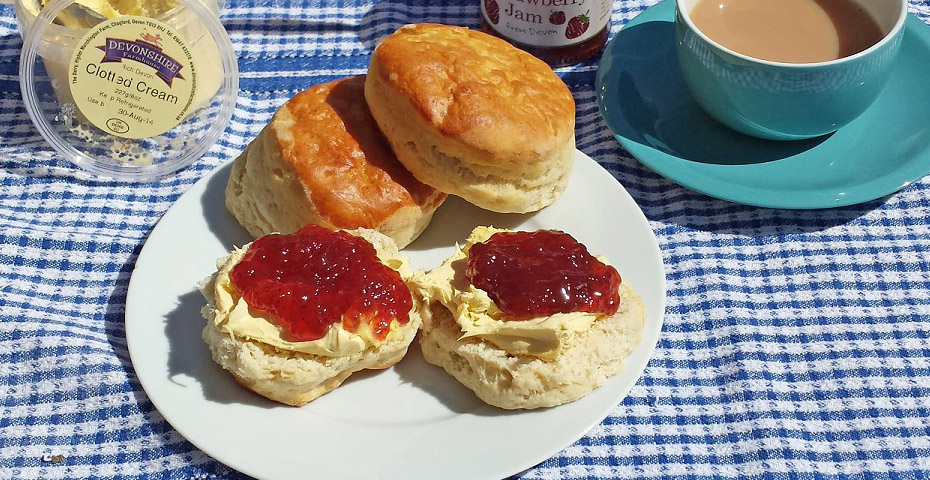 South Sands Hotel
Situated on one of the most family friendly beaches in Salcombe, the South Sands Hotel is a picture perfect cream tea location. From simple scones and jam, to a full afternoon tea, you can dine inside or out, overlooking the beach and onwards to the Kingsbridge Estuary. When the weather delivers, the outdoor terrace is drenched in sunshine, but be warned, you will need to eat your scones quickly, because you don't want the sun to melt your cream. South Sands Beach is a popular spot for swimmers, kayakers and general beach enthusiasts who like to work up an appetite before treating themselves to a cream tea feast. Booking is most certainly advised should you want to become partial to the best cream tea in Devon.
Thurlestone Hotel and Spa
Elegant and stylish, the Thurlestone Hotel and Spa is nestled in the heart of Thurlestone village. Overlooking 19 acres of private garden, and also across the bay itself, the dining lounge is situated on the ground floor – the perfect place to relax and spoil yourself with a traditional cream tea. If this doesn't fill you up, then perhaps opt for a full afternoon tea, which is served with classic sandwiches and pastries too. Booking is advised, it is a popular establishment amongst both local residents and visitors. For a full list of where to find the best afternoon tea in Devon, read our comprehensive guide.
The Piglet Stores and Café
Situated in the very heart of East Prawle overlooking the village green, The Piglet Stores and Café is very much a thriving family run business. Fresh, locally sourced food is at the heart of the menu at the Piglet Café, and so as you would expect, the scones are warm, light and fluffy, the fruit jam sticky, and the clotted cream so thick it sticks to the spoon with some force! With capacity for only 21 people, it's a popular bolthole for those in search of sugar hit, especially hungry ramblers, so be sure to grab a table when you can.
Avon Mill Garden Centre and Café
Situated on the banks of the River Avon, the Avon Mill Garden Centre and Café is a hidden gem, and an absolutely delightful place to visit. Cream tea aside, you can also pick up plants from the garden centre, sumptuous treats from the deli, and even a new outfit from the boutique on site – there really is something for everyone.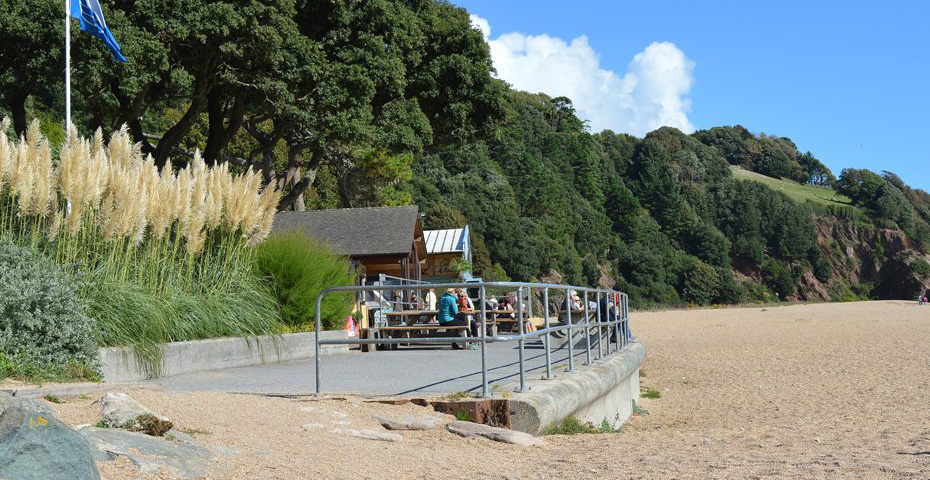 Venus Café, Blackpool Sands
The Venus Café is a popular establishment nestled on the edge of the breathtakingly beautiful Blue Flag beach of Blackpool Sands, found within the Start Bay stretch of coastline. Offering tables both inside and out, enjoy uninterrupted views over the fine shingle beach and out to sea, and if you're feeling really brave, how about a quick dip in the sea. This vista really is second to none when it comes to places to enjoy a cream tea in Devon.
South Devon Chilli Farm
Spice things up with a trip to the South Devon Chilli Farm located near Loddiswell, where you can enjoy a savoury cream tea with a twist. For those that like their food with a punchy kick, why not order the famous savoury tea, served with two scones, cream cheese and a pot of chilli jam. Afterwards, take a walk down the show tunnel to see how the plants are grown. You'll also see products from this much-loved local brand in most of the region's delicatessens, but for a full sense of their enormous array of offerings, you simply have to go and take a look in person. There are as many as nine different varieties of chilli chocolate alone, plus chilli sauces and jams, whole chilli plants, chilli-inspired gifts and more.
Bayards Cove Inn
The café and bar at Bayards Cove Inn is one of the most popular daytime eateries in Dartmouth. You'll find it almost directly opposite the lower ferry on the edge of Bayard's Cove, which is renowned as being one of the most beautiful spots in this bustling harbour town. Expect exposed oak beams, chunky rustic furniture and local art adorning the cob walls – a stylish spot to enjoy a cream tea. In addition to the traditional cream tea, the savoury cream tea at Bayard's Cove Inn boasts two cheese scones, red onion marmalade, cheddar cheese, apples and grapes – not forgetting the pot of tea, of course!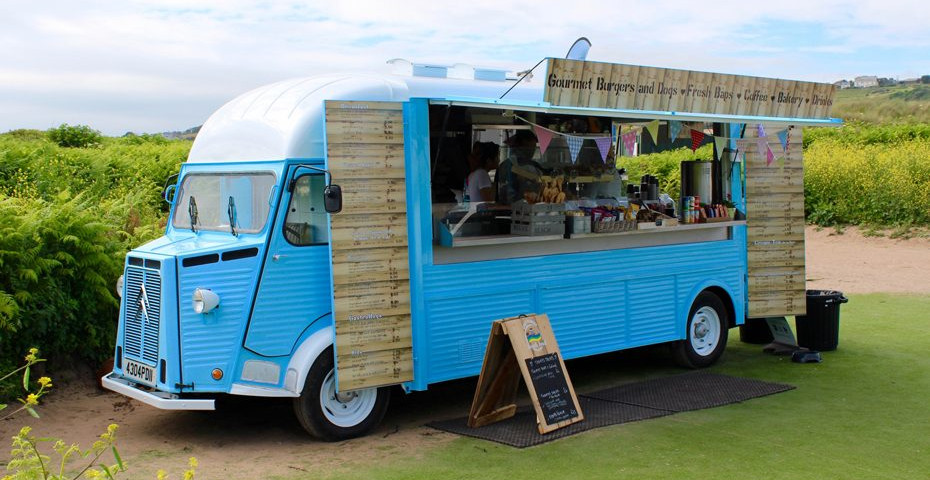 The Gastrobus
Situated at both Bantham Beach, and also more recently at Thurlestone Beach, The Gastrobus is the perfect cream tea pitstop should you want to feast al fresco. Your cream tea will be served in a compostable takeaway box, which is perfect for taking onto the sandy shores, or tucking into your bag and navigating the South West Coast Path a little if you're in search of an even more secluded place to picnic. The Gastrobus also serves decadent cakes and pastries should you wish to curate your own luxury afternoon!
Semrushtools