Dubai is nicknamed the city of gold. The rich and wealthy flock to Dubai to experience everything from the fastest toys to the finest cuisine on the planet. Speaking of cuisine, there's a ton of high-end luxury restaurants in Dubai with some of the worlds greatest chefs setting up shop there.
Not a lot of people know about the dining scene in Dubai but in fact, it's home to 11 Michelin star restaurants and 23 restaurants run by the worlds most famous celebrity chefs. In fact, a lot of the best food is served within hotel restaurants, and with Dubai host to 61 5-star hotels (second only to London's 75), there's a lot of stunning food experiences on offer.
Whether you're looking for caviar and truffles or a wagyu steak, Dubai has everything you could desire. Here are the best-rated luxury restaurants in Dubai.
folly – Souk Madinat Jumeriah, Dubai, UAE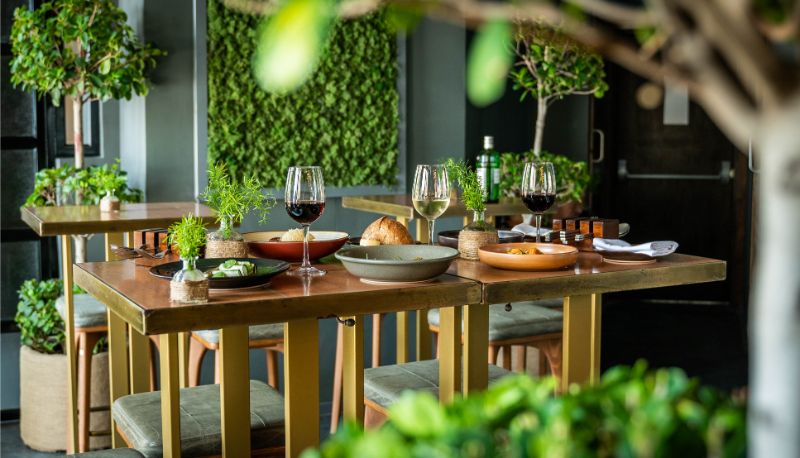 Located in the luxurious Souk Madinat Jumeriah, a prime location a stone's throw away from the prestigious Burj Al Arab which was dubbed the seven-star hotel. The folly has a variety of dining experiences from its famous dining room, kitchen bar to its stunning Garden Terrace and Rooftop and serves creative, contemporary dishes that those who frequent the finest of dining have come to expect.
The folly restaurant is run by head chef Nick Alvis who is followed by a trail of awards such as a 10-year golden visa for his development of the restaurant industry in Dubai, alongside the Worlds 50 Best Discovery award. Nick originally came to Dubai to oversee the Verre restaurant (Gordon Ramsay's) at the Hilton Dubai Creek and has gone on to be one of the most recognised chefs in Dubai.
Nobu – Atlantis, The Palm, Dubai United Arab Emirates
Nobu is one of the most famous restaurants in the world. Nobu has been mentioned in the lyrics of artists like Future, Drake, Post Malone, Wiz Khalifa and usually preceded lyrics boasting wealth and flashiness. Nobu has become infamous as a luxury eatery to the stars so no wonder that Dubai has one located in The Atlantis Hotel on the infamous Atlantis Island.
With a 4.5/5 with over 2,700 reviews – Nobu is one of the best-reviewed places in Dubai and is a must-visit if you're in town. You can check out the details and menu on the Nobu website here.
Il Borro Tuscan Bistro – Jumeirah Al Naseem Hotel, Dubai
Il Borro Tuscan Bistro is pitched as a classical Italian restaurant located in Turtle Lagoon with one of the best backdrops for a luxury eating experience. Fulvio Opalio is the head chef, known for his exceptional italian style and flavours was recently lined up for Head Chef of the Year award by Caterer Middle East. Since this, they have recently opened a London restaurant after its huge popularity over in Dubai. This is one of the most raved about luxury restaurants in Dubai.
They tend to have two menus. a main menu and a seasonal menu is full of authentic italian cuisine and traditional tuscan recipes. The menu is reasonably priced to say it's one of the hottest eateries in town. Be sure to check them out here.
Semrushtools