If asked about the most famous place for luxury property, you think of Beverly Hills right? Home to the rich and famous. When you think about the most impressive luxury houses in the UK, you think of Central London with oligarchs, Saudi royalty, footballers (soccer players for our US readers)and basement conversions?
Well, there's a little unknown place which has been dubbed the Beverly Hills of the UK on the outskirts of London. This place is Elmbridge, Surrey.
Located South West of Greater London, Elmbridge is home to the UK's biggest earners and stars hosting residency to stars. From Mick Jagger to Kate Winslet and sports stars like Gary Lineker and Peter Crouch the average income in Elmbridge is the UK's highest with an average income per person of £73,600 ($100,000). This means the average amount of tax paid per person is £20,500 ($28,000).
Elmbridge has over double the UK's average income. All this extra money means there's some of the biggest, most luxurious property in the UK. In this article, I'm going to showcase some of the biggest luxury houses on the market in Elmbridge to showcase exactly why they hold up to their adopted namesake.
Why is Elmbridge so attractive?
Elmbridge is the home of the UK's wealthy, but why? Firstly, it's in a prime location in Greater London. It is located 40 minutes from Central London, which makes it a prime location for commuting, shopping and dining in Central London. It is also 25 minutes drive from Surrey Hills Area of Outstanding Natural Beauty, which is one of the nationally protected landscapes in England. It's also notoriously safe with one of the lowest crime rates in the UK.
For those who need an airport, Elmbridge is 25 minutes from Heathrow Airport which is the largest airport in the UK, busiest in Europe with a flight to and from almost every country on earth. No wonder Elmbridge is popular for jet setters!
Not only the location but there is also a ton of fantastic restaurants and boutique shops to indulge in!
Here are some of the best luxury houses on the market and if you'd like to read about the biggest house in the real Beverly Hills then take a look at our article on "The One".
Shandon, Cavendish Road, St George's Hill – £14,500,000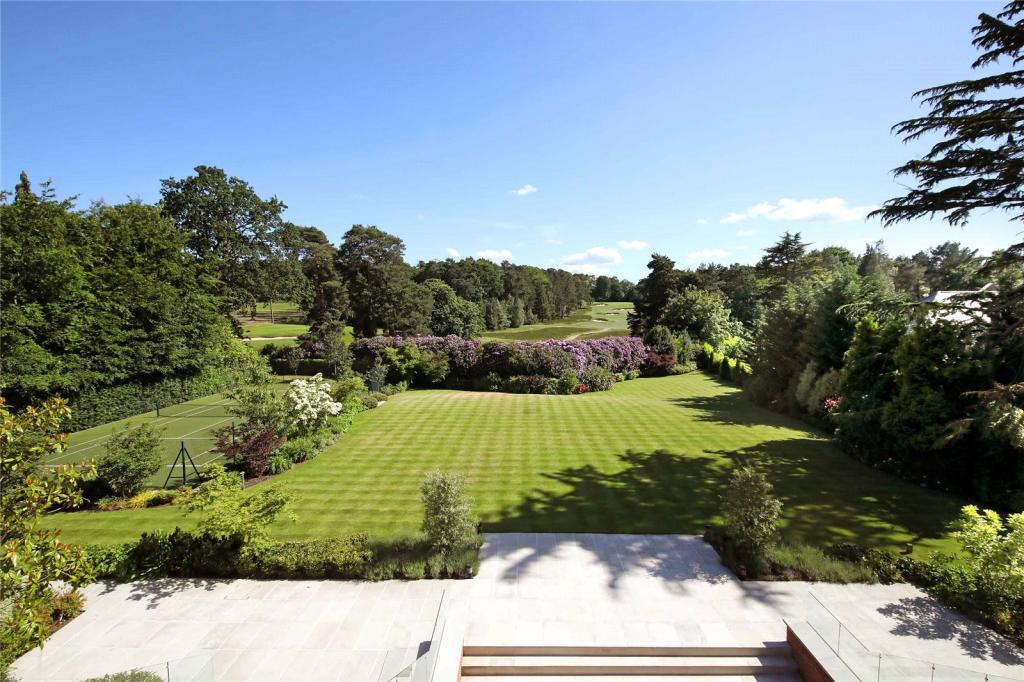 To kick this one-off, we're going to explore the luxurious Shandon property located in the sought-after neighbourhood of St Georges Hill.
This property is privately gated and guarded by 24/7 security. St Georges is a private estate that features access to a private championship golf course, alongside a tennis and squash club. Here are some of the features of this wonderful estate!
Semrushtools